Our United Way Partner Agencies
Agape Ministries

Provides food, clothing, financial assistance and other resources to qualifying residents of the Western half of Auglaize County.
419-394-8700

1220 E. Spring Street, St. Marys, Ohio 45885
Mercy Unlimited

Provides food, clothing, financial assistance and other resources to qualifying residents of the Eastern half of Auglaize County.
38 E Auglaize Street
Wapakoneta
Auglaize County Crisis Center

24 hour crisis management, shelter, outreach programs and case management for victims/survivors of domestic violence. Contact 419-738-5511 for services.
PO Box 328
Wapakoneta
Aspire Program

Develops and expands education for adults as they expand their roles as learners, family and community members, and
workers.
419-998-2956

Classes available in St. Marys, Celina and Lima
Auglaize County Library Summer Reading Program

Encourages reading through programs and events for all ages at the county's six library locations: Cridersville, Minster, New Bremen, New Knoxville, Wapakoneta and Waynesfield.
419-738-2961

Six library locations throughout the County
Children's Developmental Center

Plans and assists in the education, social and physical betterment of
students with emotional, physical and developmental disabilities.
Pre-school located at Lima Memorial hospital serves multiple counties.
Imagination Library

Imagination Library is an early literacy program for children under the age of 5. At no cost to the family, an age appropriate book is mailed monthly to the family's address. Studies show children enrolled in Imagination Library are better prepared for kindergarten, are read to more often, and have more books and visits to the local libraries than children not enrolled. We could not have brought this program to Auglaize County without the generous donations of the Auglaize County Commissioners, Minster Service Club, St Marys Rotary, St Marys Community Foundation, Vectren and the Wapakoneta Area Community Foundation.
Books are mailed directly to the child's home every month. For questions, or to fill out an application physically stop by any library location or the United Way office in the Wapakoneta Family YMCA.
Boy Scouts of America, Black Swamp Area Council

Scouting provides quality programs teaching leadership skills, values, self-esteem, goal-setting, teamwork, and community service for Scouts ages 5-18. To join Scouting, go to BeAScout.org.
Scout troops meet at various locations to reach a variety of youth
MAV Youth Mentoring

Promotes well-being, education, and advancement of children by matching them with adult volunteer mentors.
Mentors and Mentees meet for lunch club and matches throughout the County
Auglaize County Council on Aging

Provides a variety of programs and services to the County's Elderly population.
419-394-8252

610 Indiana Avenue
St. Marys
Cancer Association of Auglaize County

Lessens the emotional burden of Cancer by providing prostethics, wigs, medical equipment, nutritional supplements and
transportation assistance to those undergoing treatments.
133 E Spring Street
St. Marys
Community Health Professionals Hospice

CHP Hospice provides emotional, physical and spiritual support and care for individuals and families dealing with a terminal illness.
803 Brewfield Drive
Wapakoneta
Auglaize County Crippled Children & Adults
Provides summer speech services, summer camp scholarships and necessary medical supplies and mobility assistants for individuals with a chronic illness or handicap.
Provides assistance to clients throughout Auglaize County
Catholic Social Services

Strengthens individuals and families through actions in faith, service, and charity. In Auglaize County they focus on mental health services for the underserved in the community.
Toll Free Phone Number: 833-289-0227
Mental Health appointments available throughout Auglaize County
Mobility Foundation

Seeks to improve the quality of life of individuals affected by mobility issues caused by chronic illness or disability.
Services available to clients throughout Auglaize County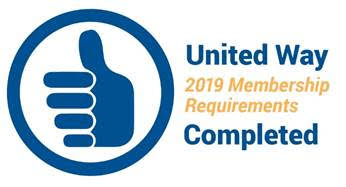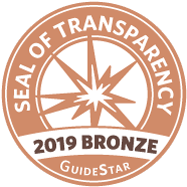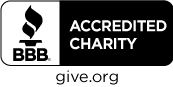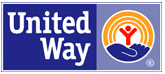 GIVE.

ADVOCATE.

VOLUNTEER.

THAT'S WHAT IT MEANS TO LIVE UNITED.